Paul's wife was very confused after she received a series of text messages that read like the script for Charlie Brown's teacher: "Woo woo wooo hoo hoo wah wah hoo woo wah."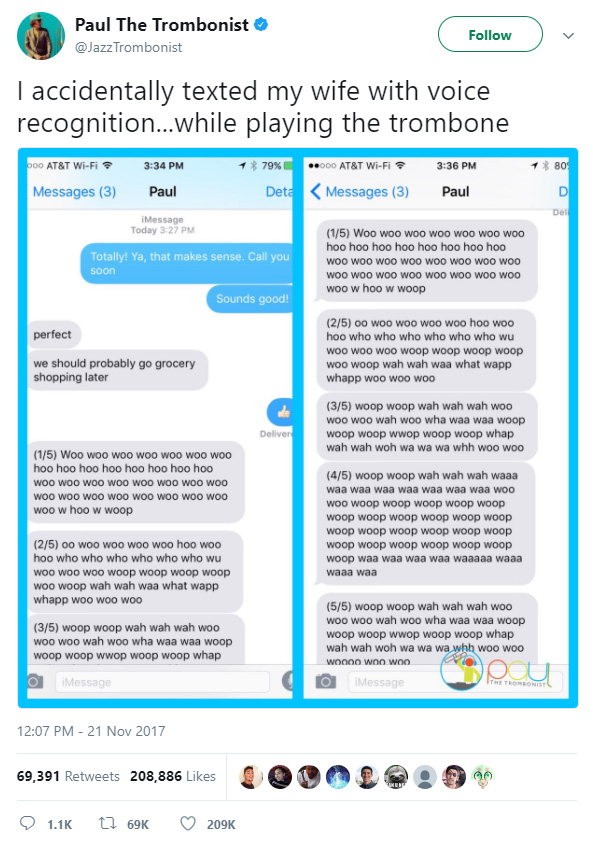 Paul, a trombonist, had been chatting with his wife about grocery shopping when he began to play his trombone. Apparently he was still using Siri's voice recognition.
With so many people asking how it was possible, Paul made a video to help explain.