First off, this is a manatee mailbox which you probably didn't know existed until today.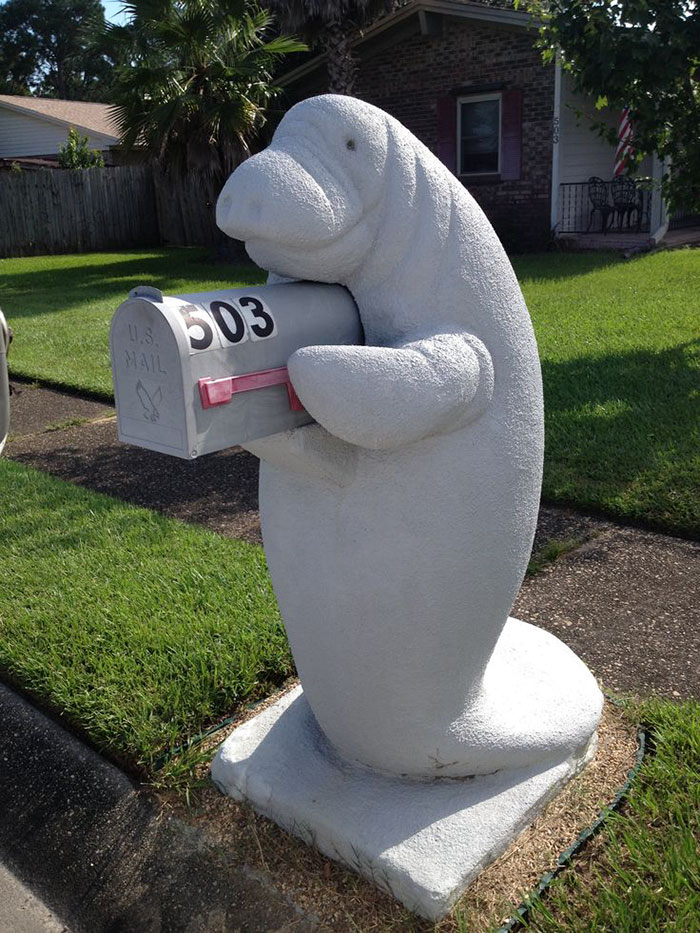 Marley Whitesell moved to a neighborhood in Winter Park, Florida, a few months ago. She immediately noticed one of her neighbor's mailboxes because, well, it is a statue of a manatee.
A few days after she first spotted the mailbox, it began to rain. When she drove by it again, she discovered the manatee was wearing a raincoat.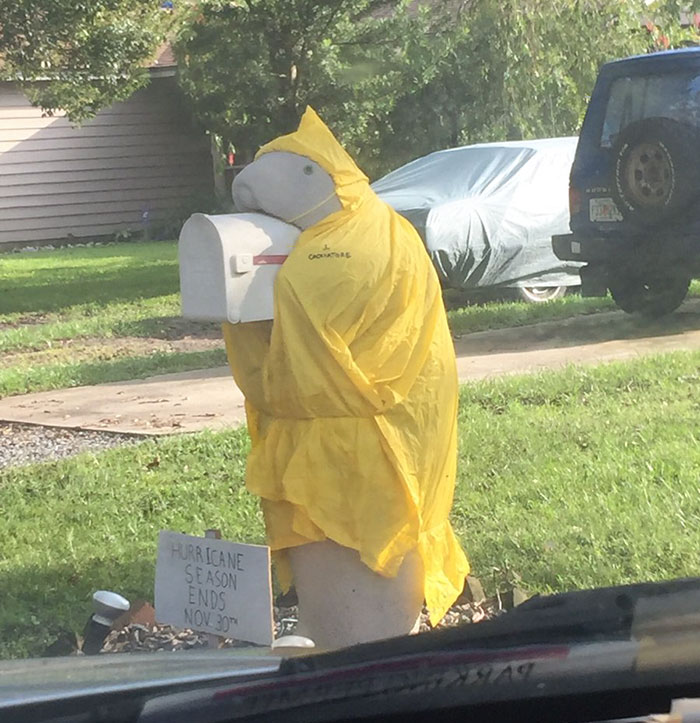 She soon realized that her neighbor dresses up his manataee mailbox throughout the year.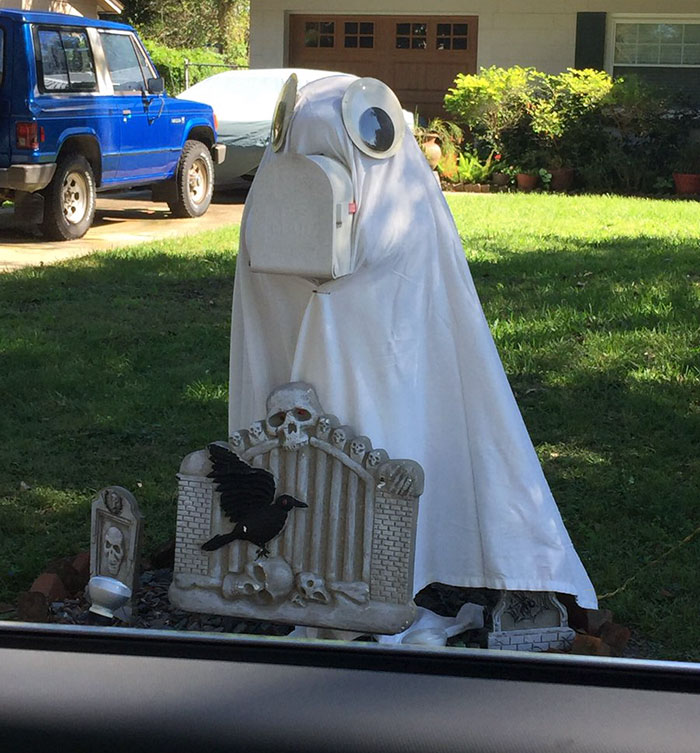 She posted the photos on Twitter and wrote, "My neighbor has this manatee mailbox he dresses up throughout the year and I'm kind of obsessed with it."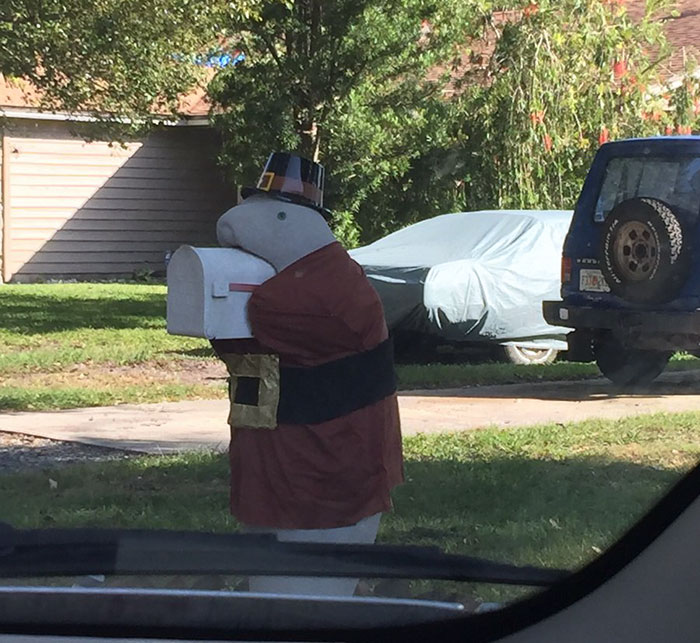 Now the rest of the world is, too. We can't wait to see more!