In Victoria, British Columbia, the government asks you to pay parking fines by making a donation to a food bank or local charity.
A photo of the ticket was posted on Reddit, with the caption "My 'parking ticket' from yesterday, courtesy of the city of Victoria."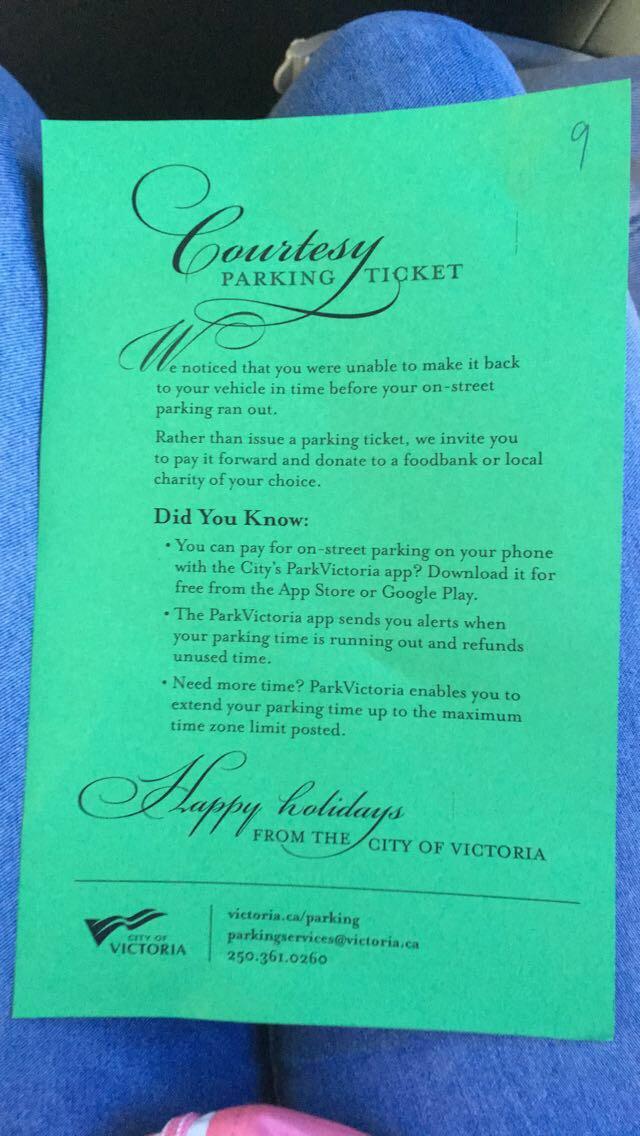 "We noticed that you were unable to make it back to your vehicle on time before your on-street parking ran out.
Rather than issue a parking ticket, we invite you to pay it forward and donate to a food bank or local charity of your choice."